What a fine day we enjoyed at the 2014 Garlic Festival in Mystic, CT. At Booth 38, we offered UNTIL the ROBIN WALKS on SNOW (fiction based on an event from my family history), beautiful children's books by Author Frances Gilbert, and A LITERARY FEAST, the new fundraising cookbook created by the Friends of the Otis Library (Norwich, CT).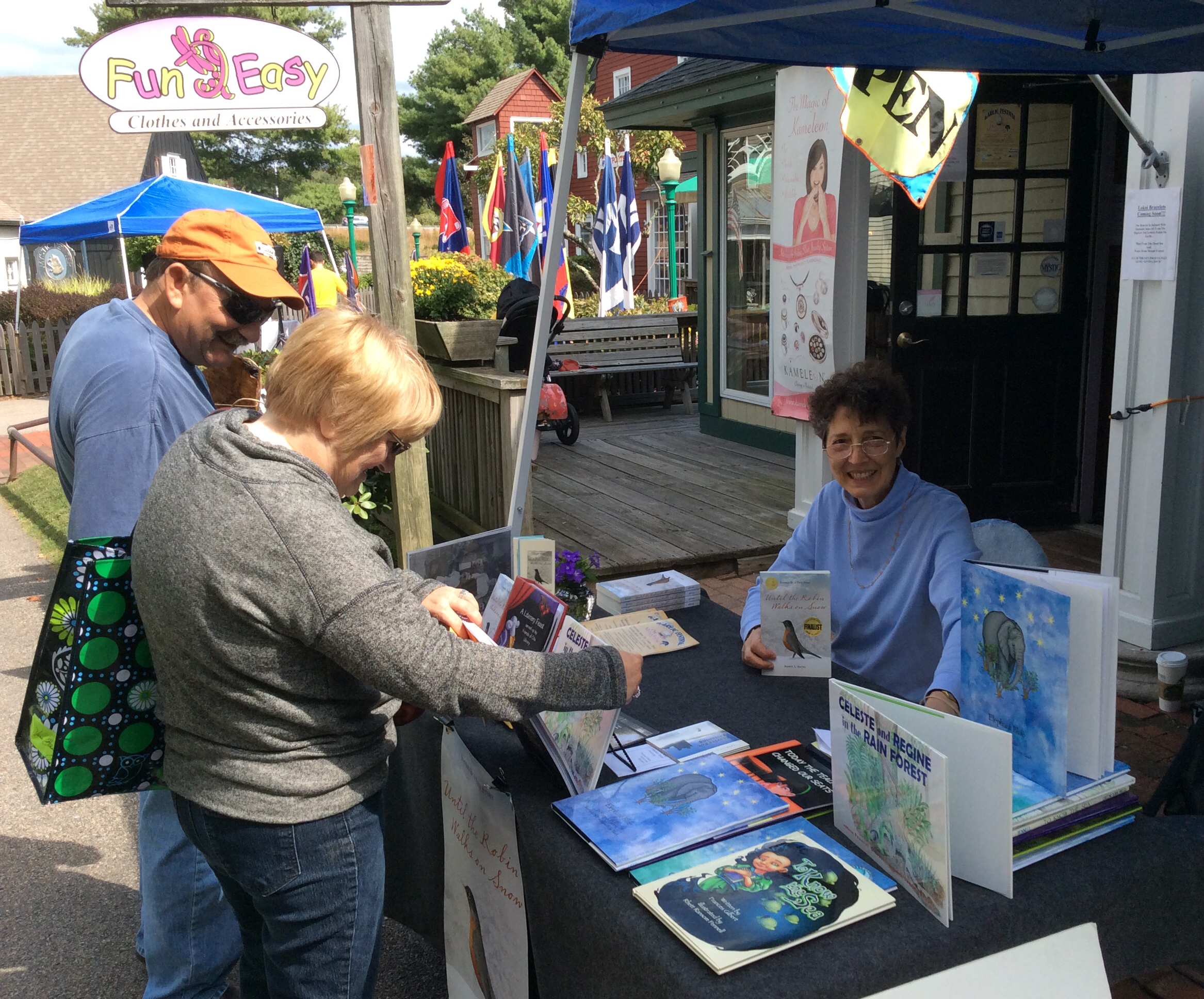 The view for the day was a pleasant one and we had the delicious aromas of the Portuguese food booth to the left which had a line of folks the entire day!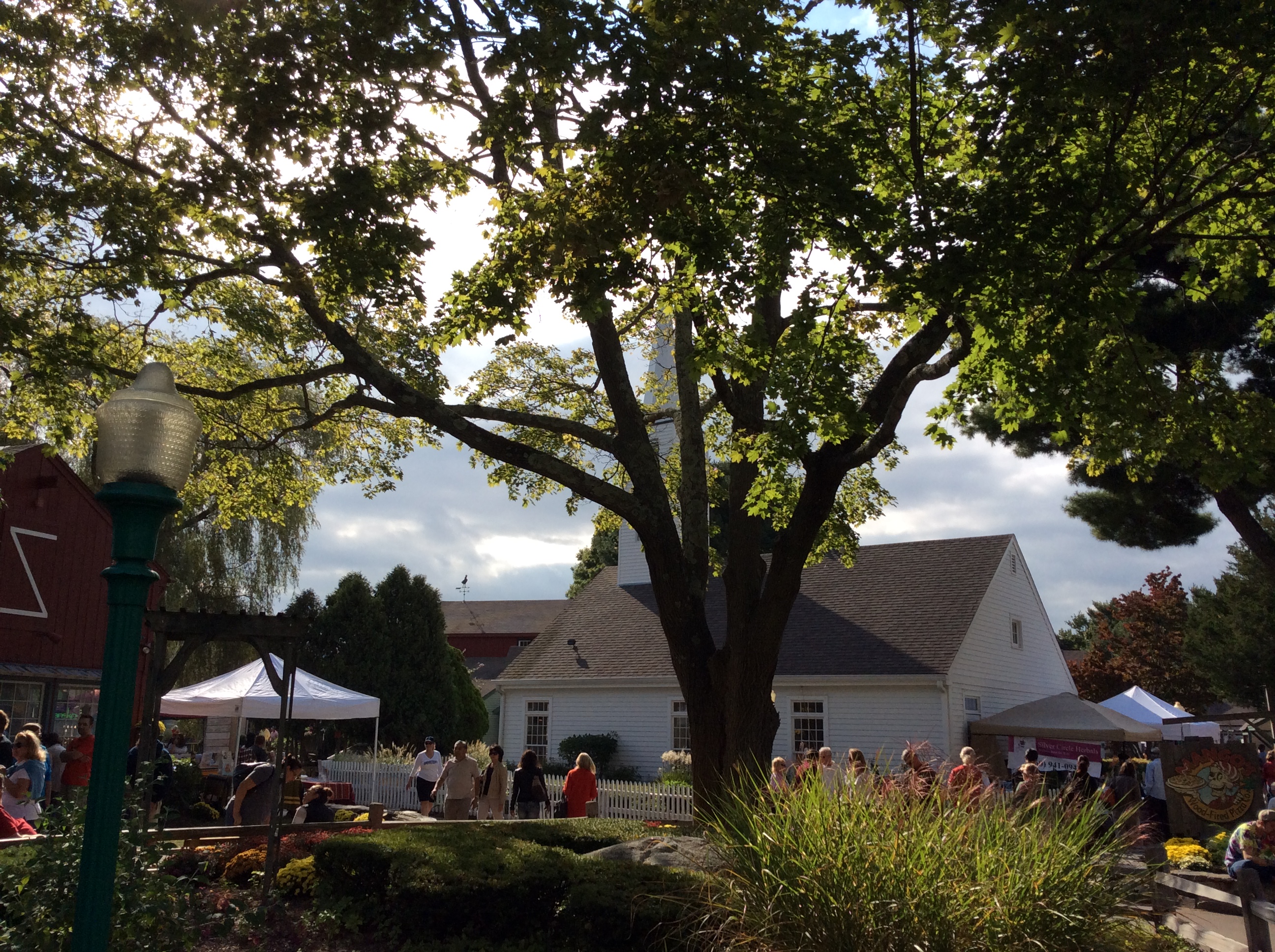 The more than 70 vendors at the Garlic Festival offered primarily food, crafts, and books. The shops here are fabulous all on their own, but many got into the spirit of the festival, with tables extending to the outside. I went into Franklin's General Store in the middle of the afternoon, and it was just jammed with festival goers and great merchandise.
I want to especially acknowledge FUN and EASY CLOTHES & ACCESSORIES. Our booth was right in front of their shop. Everyone working on Saturday was so pleasant, so helpful — just could not have asked for a better neighbor! We will be back to the village for a shopping trip this fall and will make a point of stopping in, both because they were so nice, and because they had great clothes!
As a gardener, I so appreciated the attention that Olde Mistick Village gives to creating a physically beautiful place to shop. The buildings are gorgeous, but so is the landscaping.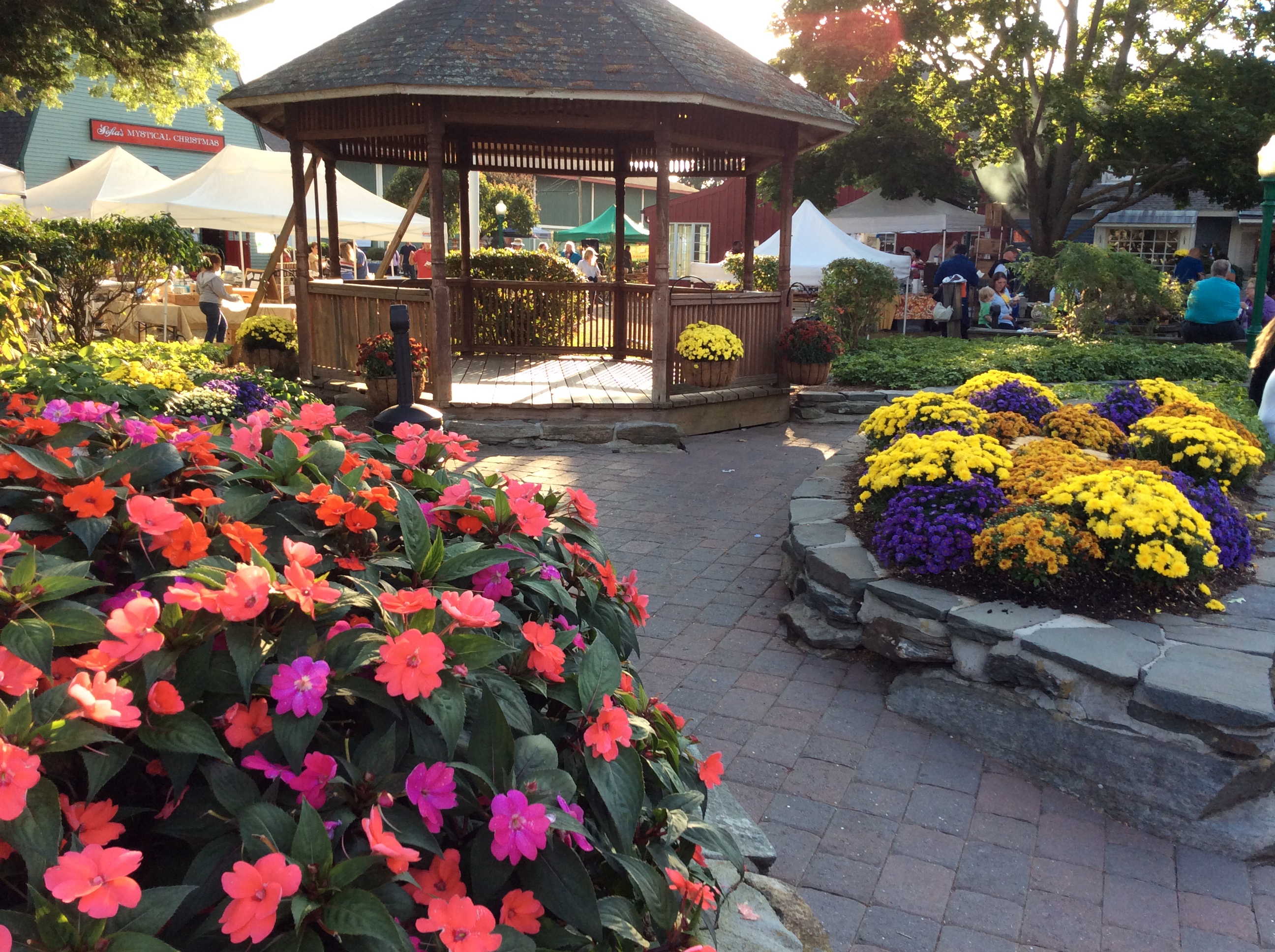 Trees, shrubs, and flowers everywhere, as well as stone walls, that look wonderful, but offered many festival goers a place to sit down and rest for a few minutes.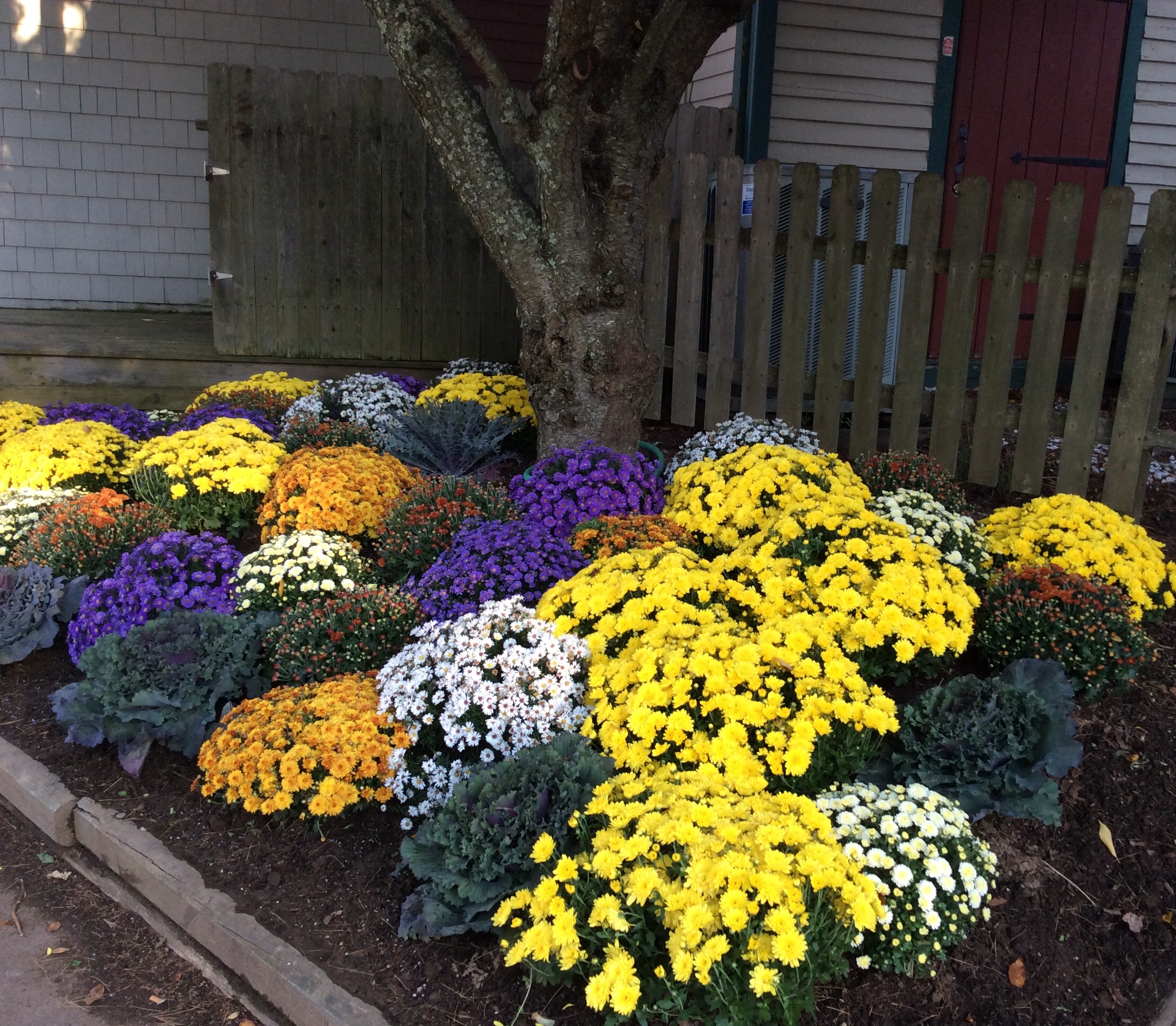 Look how striking this bed of annuals is! Anyway, thank you Mary Jane Cassidy and Jim Holley for all your effort in planning this event. My hubby and I really enjoyed our day. A very nice crowd of folks attended this special event at Olde Mistick Village. If you weren't able to attend, put it on your calendar for next year. Well worth going next September!