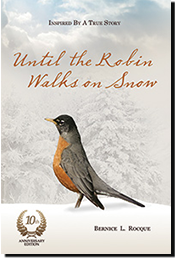 NEW – Dec. 4, 2022
This special 10th Anniversary Edition of UNTIL the ROBIN WALKS on SNOW was published recently. As you may recall, the remarkable birth survival story is based on an actual event from my family's history.
The new tribute edition, weaves in two important story elements, a fact and an artifact, discovered in the past decade. They will bring greater understanding for both my family and other readers about the very premature birth of my uncle, and the determination of my family, the midwife, and friends to save him, a micro-preemie with less than a one percent chance of survival.
In addition, the new Afterward brings answers to the frequent reader question, "What happened to the characters after the end of the birth story? In the decade since the first edition was published, my uncle and I were so grateful that readers wanted to know more about the lives forward of the "characters." READ MORE HERE…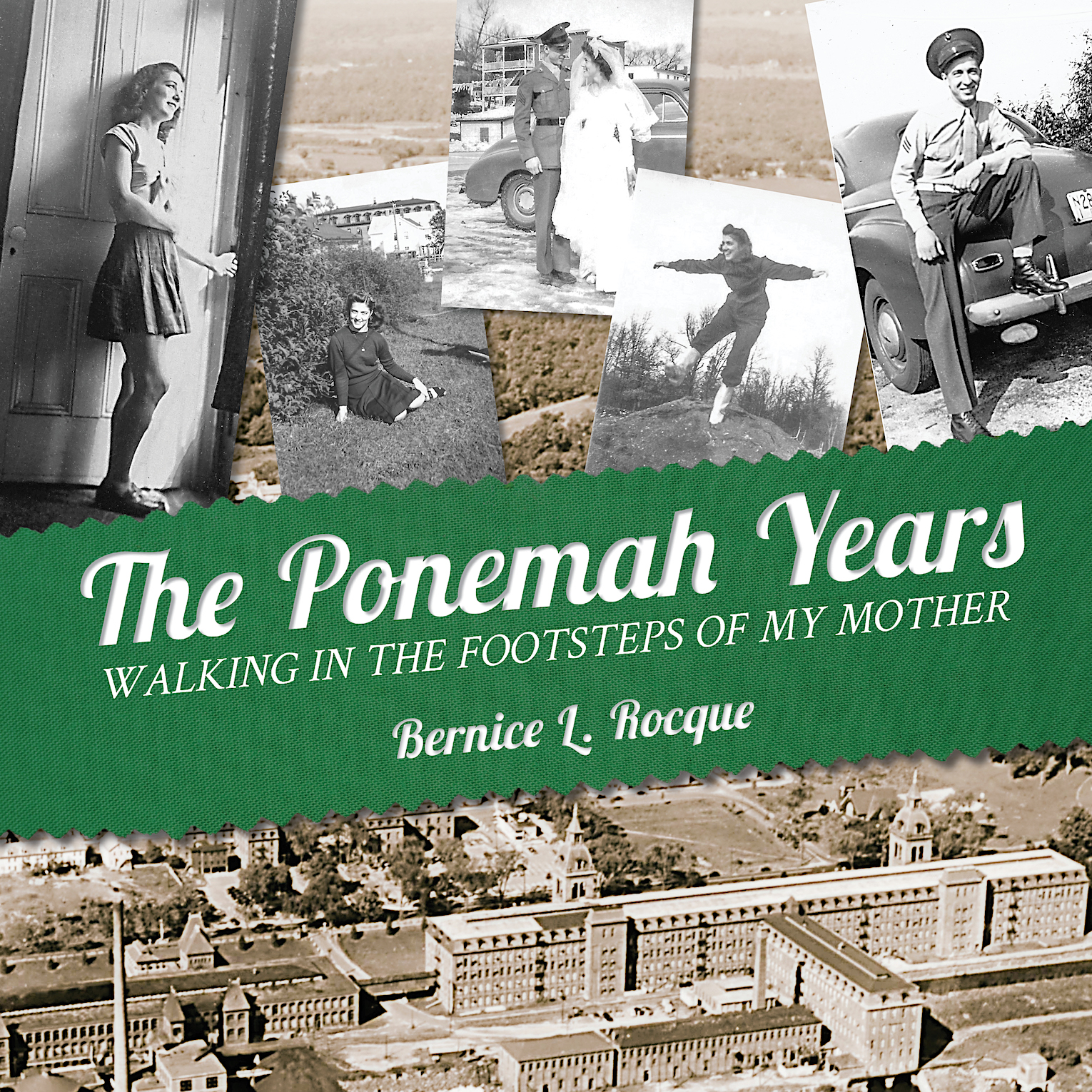 NEW—Dec 1, 2017
Gabrielle Picard remembered the "long train ride" from Quebec to Connecticut in 1924. She was four years old when her parents and their twelve children emigrated to Taftville, the location of the famous Ponemah Mill—known for its steady work, fair wages, and good housing. The Ponemah years would be etched by loss, but also brim with hope, hard work, and heroes.
This is Gabrielle's story of becoming a weaver in the 1940s, and her daughter's journey to know her better. In a narrative of interwoven biography, history, memoir, and family portrait, the story unfolds with 184 images from more than 10 decades.
Writings in English about French-Canadian immigration to the United States have more often addressed the population, rather than the lives of particular individuals. In the first paragraph of a 2018 newspaper article, Juliana L'Heureux quotes an expert, "Surprisingly, we know very little about their experiences in the new land." (Recently, a long time librarian/genealogist verified that this book about my mother and her family is actually somewhat rare!)
Source: "French-American Immigration – Five Resource Books," Bangor Daily News, February 8, 2018.
Click here to read the article.
PLEASE CLICK HERE FOR INFO ON VOLUME BOOK PURCHASES AND AUTOGRAPH COPIES.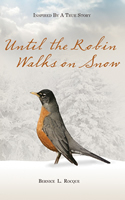 It is 1922. An immigrant family and their devoted midwife struggle to save a tiny premature baby.
Inspired by real events in Norwich, Connecticut, this historical fiction novella about determination, family, faith, and friendship includes a story chapter about the family's Polish and Lithuanian Christmas Eve traditions.
Appendices include a List of Sources Consulted and Author's Notes about the facts, family history, and research behind the story.
In 2013, UNTIL the ROBIN WALKS on SNOW was awarded a Mom's Choice GOLD Award for YA Historical Fiction and was a FINALIST in the National Indie Excellence Awards in the category, FACTION (Fiction based on Fact).
PLEASE CLICK HERE FOR INFO ON VOLUME BOOK PURCHASES AND AUTOGRAPH COPIES.