In another lifetime, Author Wally Lamb and I were high school classmates at the Norwich Free Academy (NFA).
https://www.facebook.com/nfaschool
Periodically, I see Wally and his wife, Chris, at our class reunions. We three were in numerous classes together back in our NFA school days. When I see the two of them, vivid images of Mr. Quigley's sophomore English class pop into my head. Mr. Quigley, of longish hair and bushy beard, wearing suits that seemed a bit rumpled for the young man that he was, would begin most classes asking us to write something. Only occasionally did Mr. Quigley read one of our impromptu pieces aloud. He did read a piece by Wally.
Back then, I had the feeling that Wally would become a writer someday, even though he was also an artist of some promise. He became an educator. During the mid-1970s, when Wally was teaching English at NFA, my youngest sister was attending. I distinctly remember her being happy to be in his home room. He was a popular teacher.
Have decades really passed? Last night, WSHU hosted Wally at Sacred Heart University, one stop on a rigorous-looking book tour. His newest book and 5th novel is We are Water. What a fabulous title! The live interview, fortunately taped by WSHU, was a meaty and fascinating discussion crossing many Wally Lamb and writing subjects.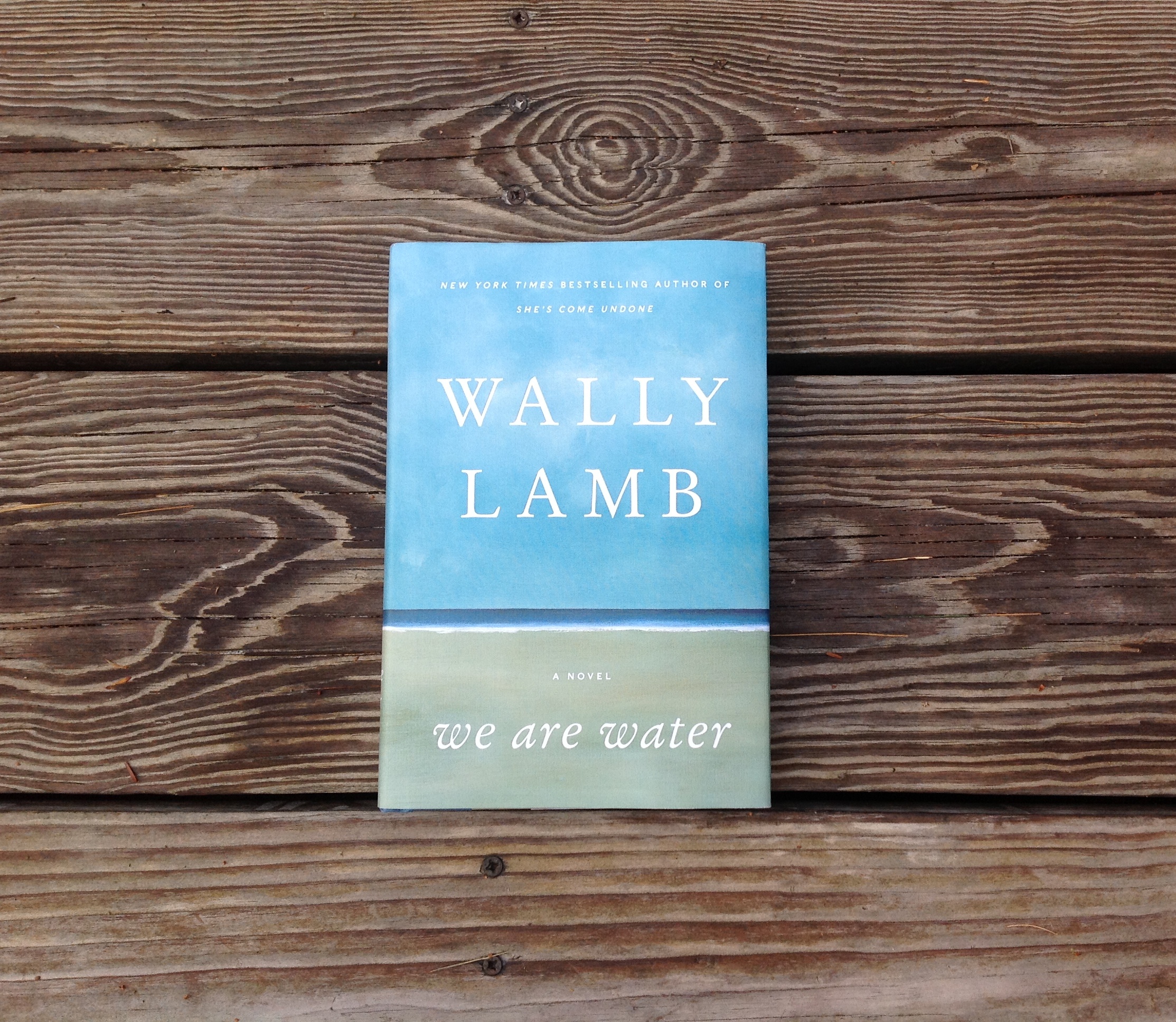 I believe this was his 7th appearance of this new book tour. My friend, Sue, a WSHU contributor and committed volunteer for the radio station, was offered tickets. It was so kind of her to invite my husband and I, and so we went.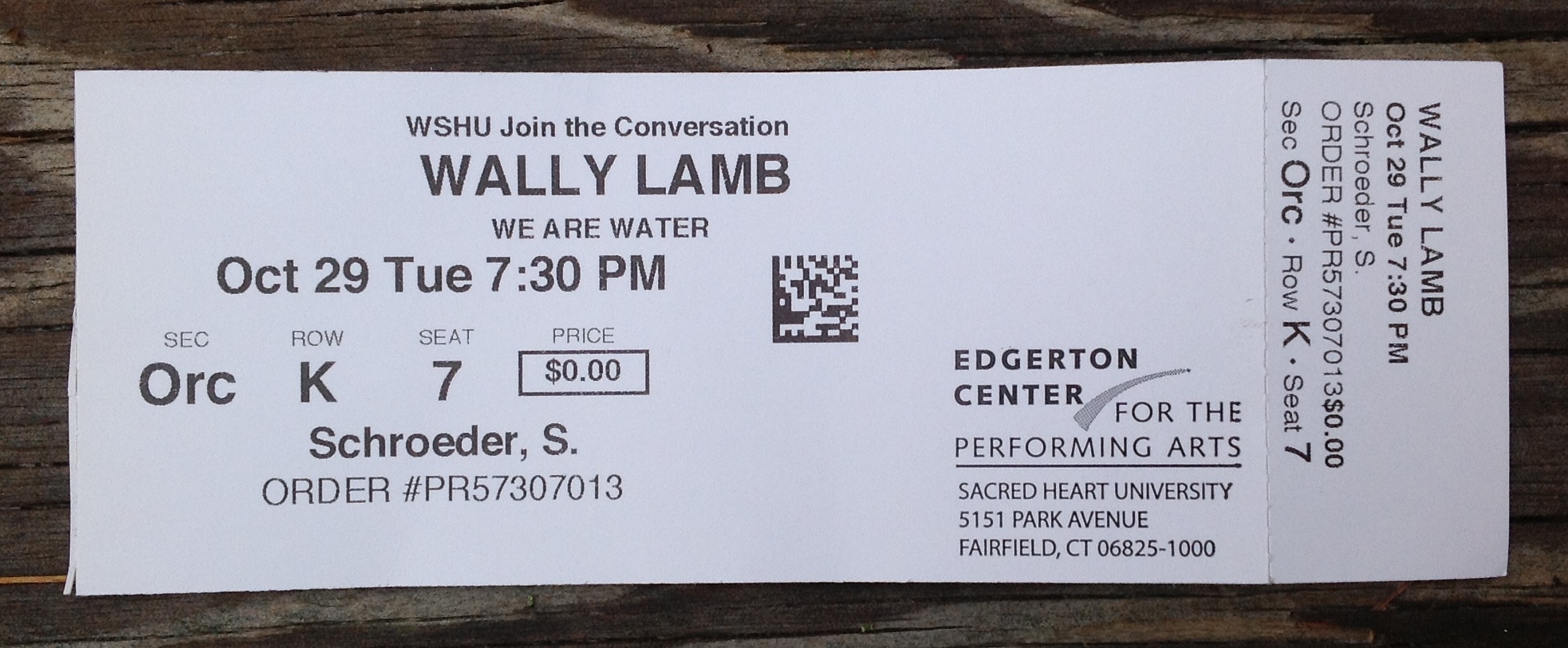 Prior to the public interview part of the program, we attended a private reception where we chatted with WSHU staff, WSHU contributors, other invited guests, and briefly with the guest of honor. Wally was his usual gracious self, especially amidst all the photo taking.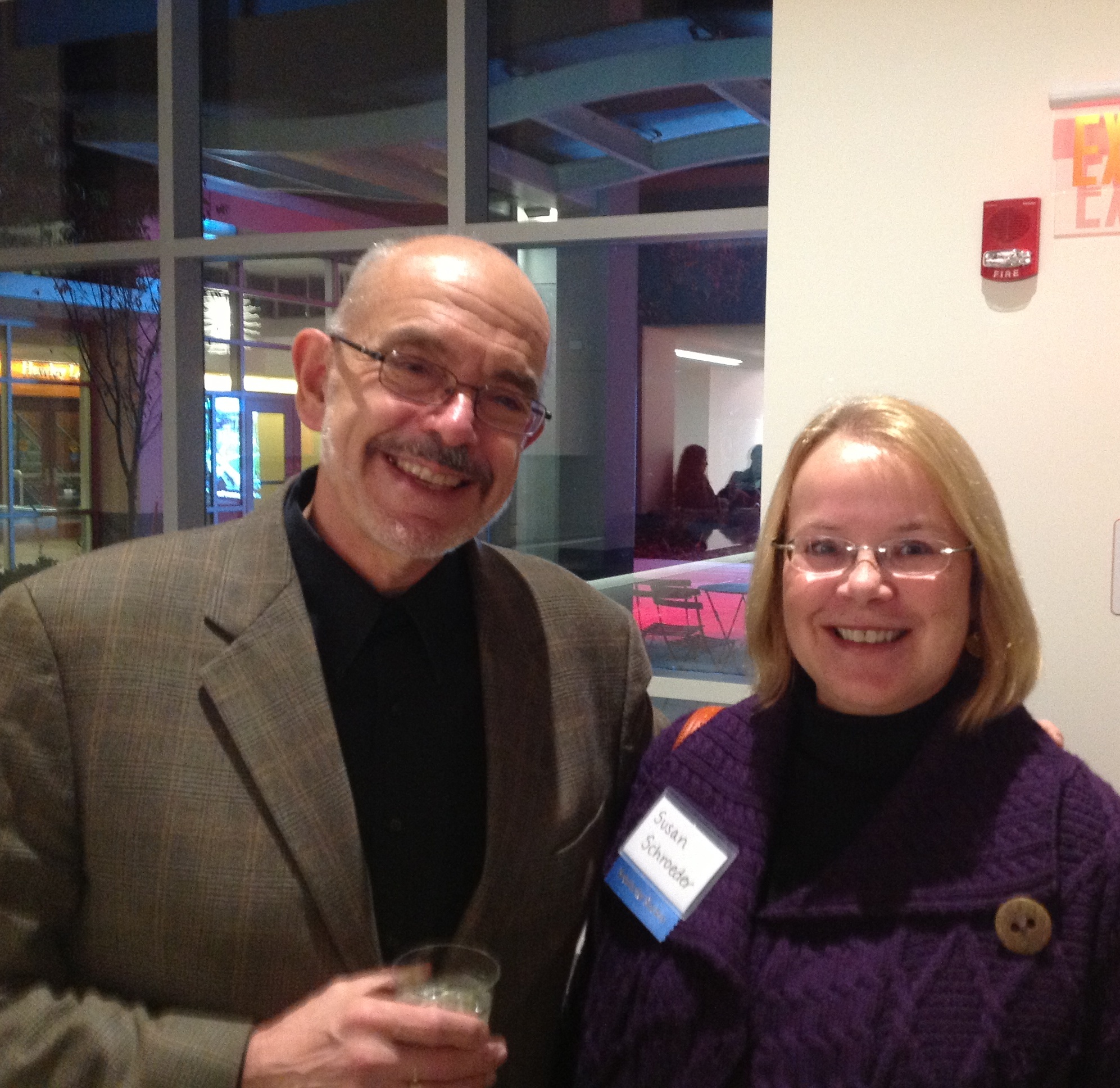 MY FRIEND, SUE SCHROEDER, AND WALLY LAMB.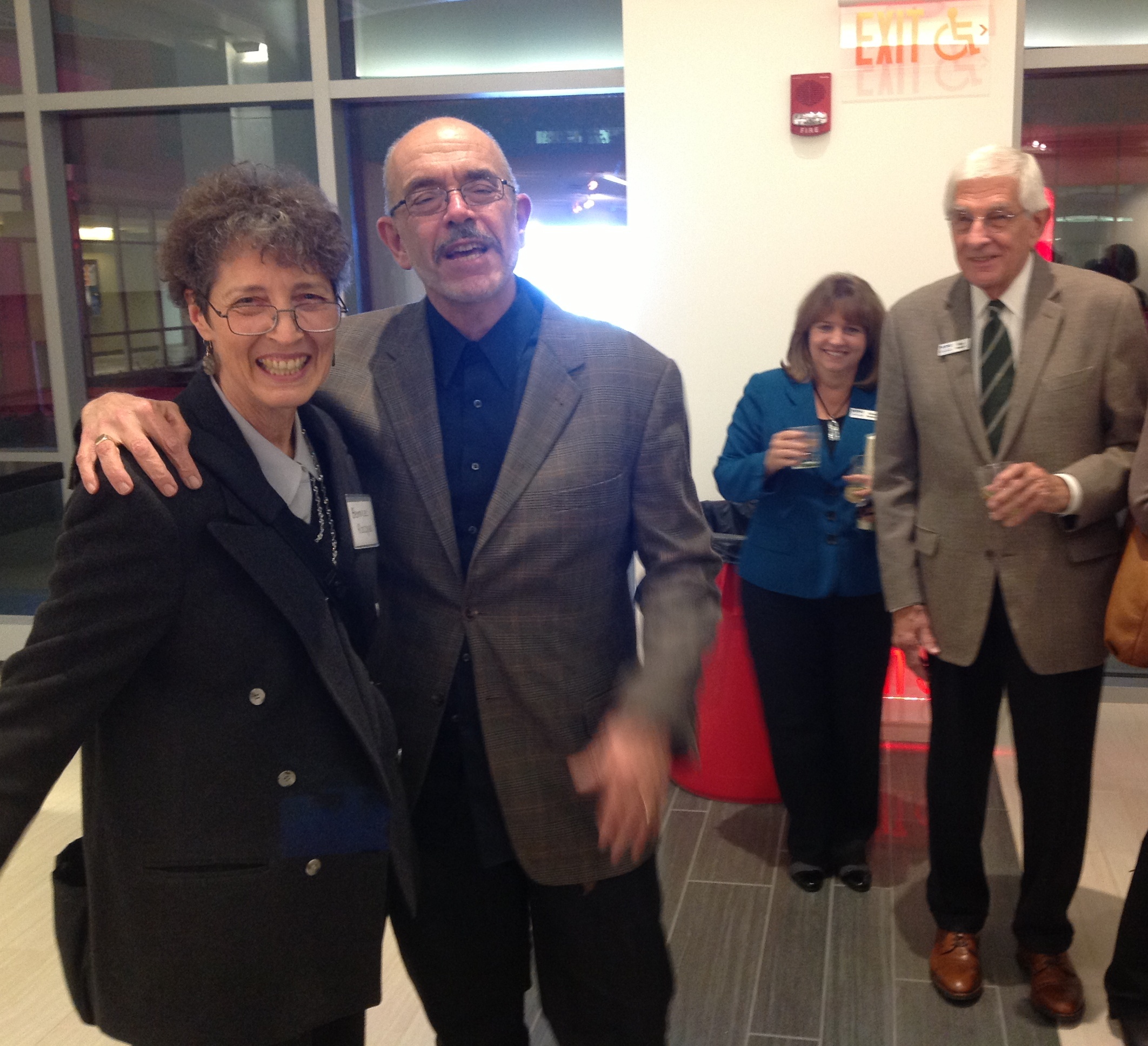 BERNICE L. ROCQUE AND WALLY LAMB, WITH WSHU STAFFERS IN THE BACKGROUND.  This photo was taken right after Wally gave me a giant hug, and just before a WSHU photographer suddenly jumped, gear and all, around those standing nearby so he could get a photo of Wally greeting an old friend. Such an agile photographer!
Back in the minutes during which we waited for the guest of honor to arrive, I had the opportunity to meet a WSHU contributor, Samantha. We talked scads of subjects and had a great time yakking.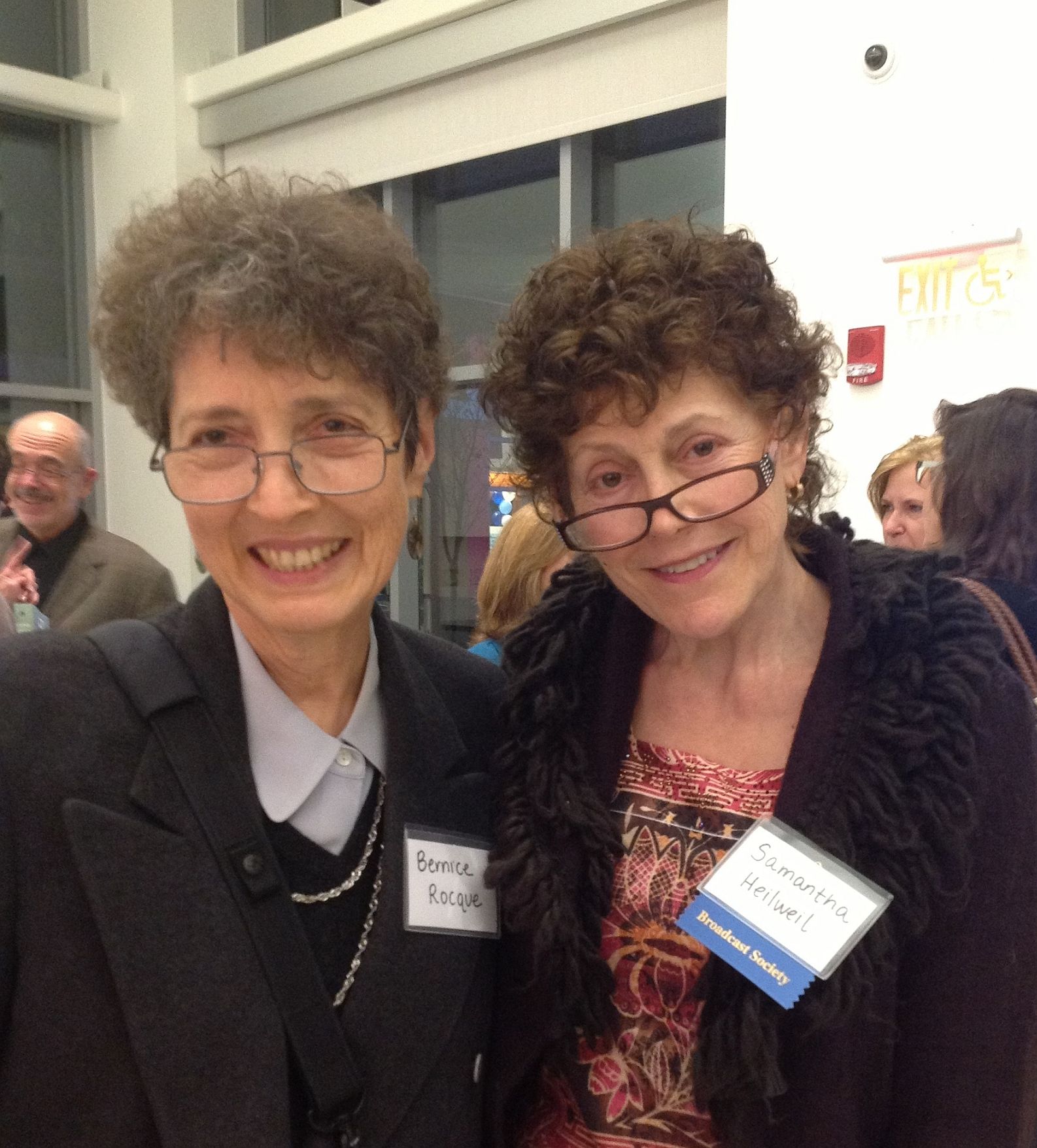 BERNICE L. ROCQUE WITH SAMANTHA HEILWEIL.  WALLY LAMB IS IN THE BACKGROUND.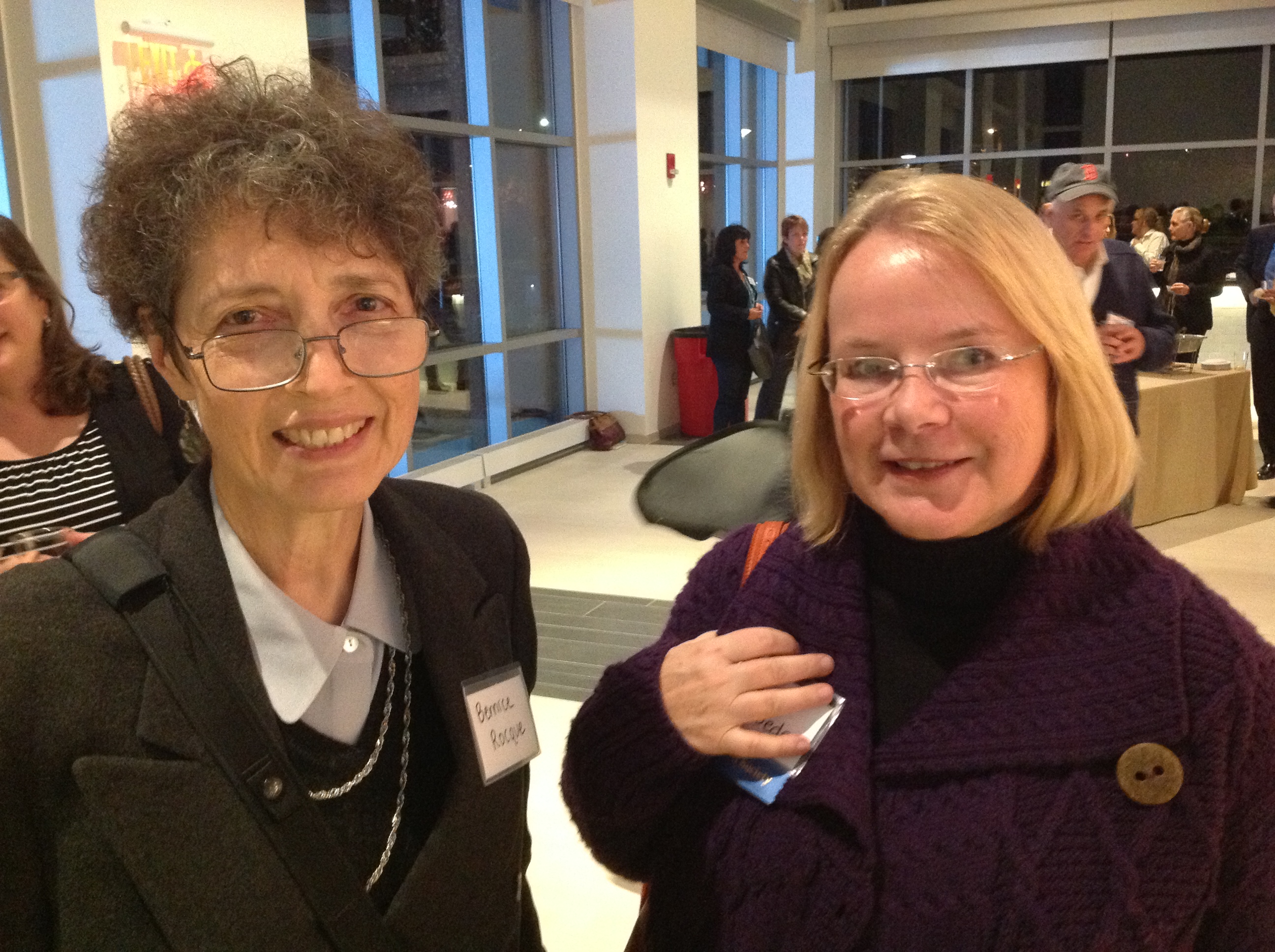 BERNICE L. ROCQUE AND FRIEND, SUE SCHROEDER.  Some of you know the guy in the background with the Boston Red Sox cap. You'll see that cap again…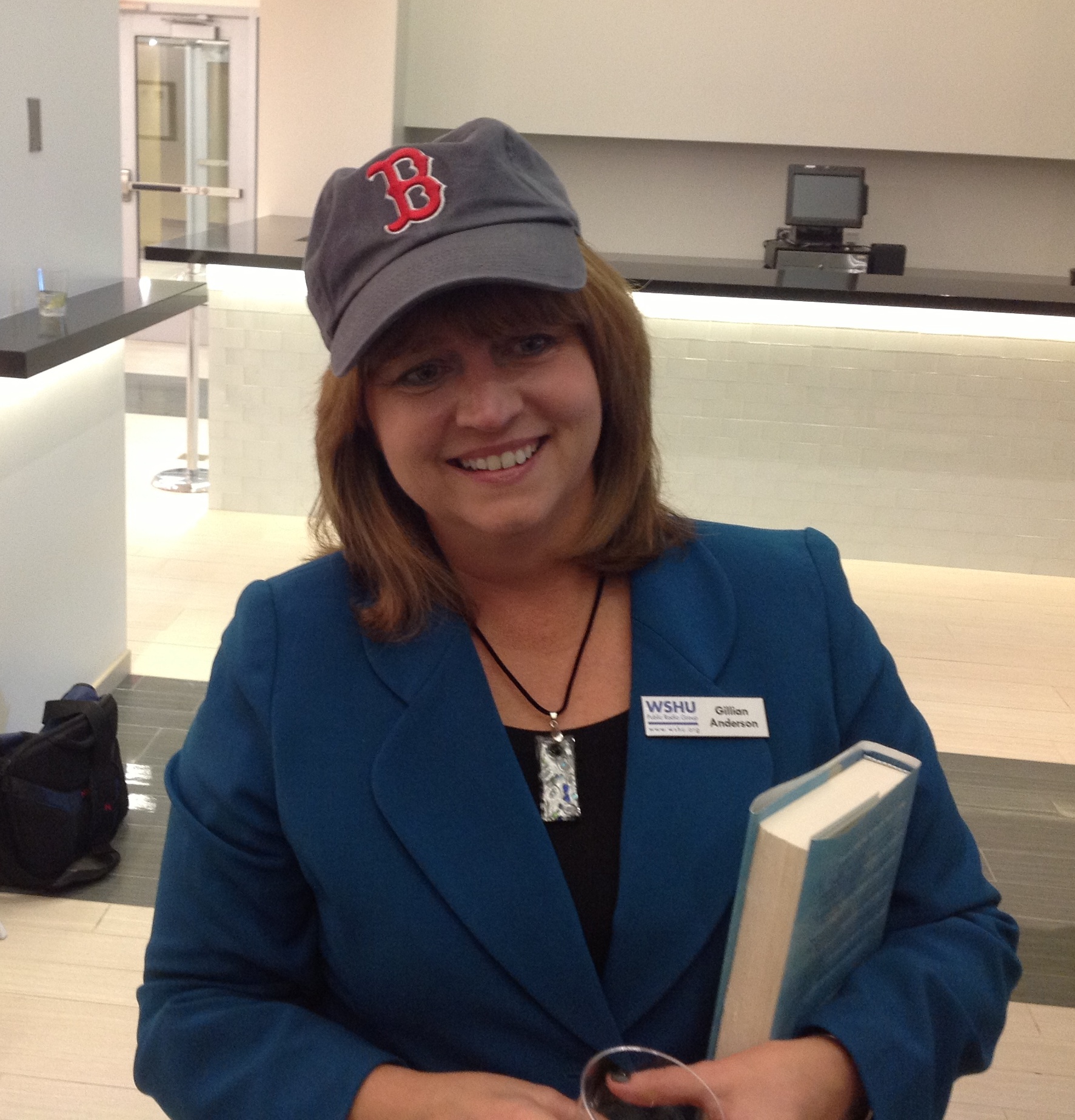 WSHU staffer, GILLIAN ANDERSON. There's that cap again, after some fun clowning around.
The WSHU interview and audience questions touched on an array of subjects. Those that interested me the most were discussions about the tragic 1963 flood in Norwich that serves as an anchor in this new novel, his very honest reflections about writers block and how he has overcome it, especially following his first gigantic book advance which froze him in fear for weeks, his recollections about how this new book and another were birthed from snippets and somewhat accidental pairings of imagination and life, and how he believes his art background and his writing criss-cross at times to create a visual feed into his story development.
The WSHU interview was lengthy, thoughtful, and excellent as was the radio interview conducted by Diane Rehm last week. Hopefully, WSHU will release a podcast for the Oct 29 WSHU interview. Some links below.
While waiting in line to have Wally sign my book, We are Water, I talked with two young women, Priscilla and Lydia. They had driven from Hamden and Westport. We soon realized we had a common interest in genealogy. I shared my book card with them, explaining that my book and Wally's books were quite different. They were interested in my experience writing UNTIL THE ROBIN WALKS ON SNOW and getting it published.
Last night following the event, Priscilla sent me a message. She said that she and Lydia were so inspired from their experience at the WSHU program last night that they have decided to start their own writing circle. I'm so pleased that they benefited, probably in different but meaningful ways, from interviews with two authors — for the price of one!  Hopefully, they will stay in touch and let me know how they are doing.
http://thedianerehmshow.org/audio-player?nid=18