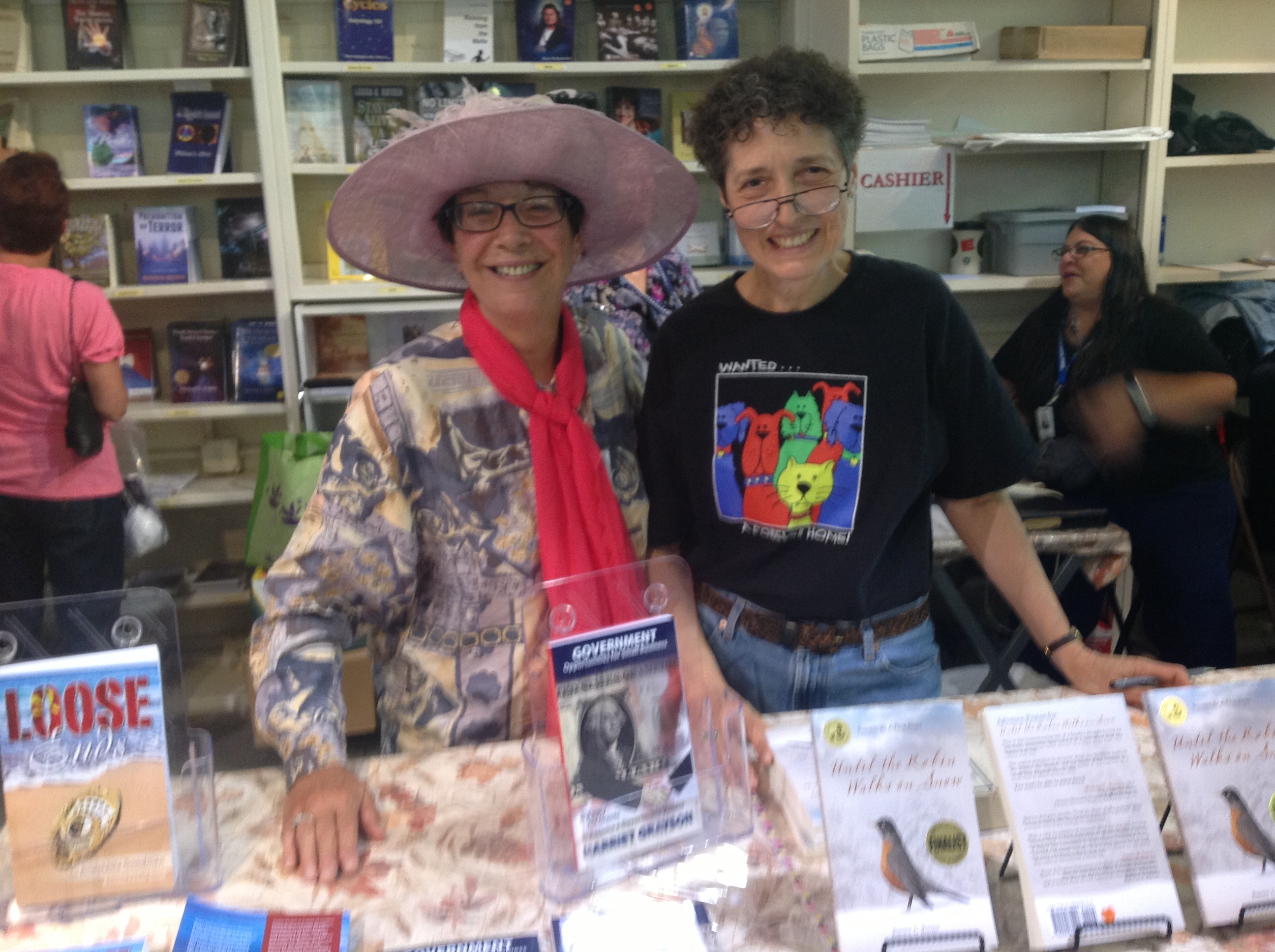 At the CAPA booth, Author Harriet Grayson on the left was selling her mystery, Loose Ends, as well as a book about how to obtain government grants. There I am (Bernice L. Rocque) on the right, with my book, Until the Robin Walks on Snow, historical fiction about saving a 1.5-pound newborn in 1922. Seated to the far right is Deb Kilday, author and nature photographer. She manages the CAPA booth each year.
The Connecticut Authors and Publishers Association booth in the Connecticut Pavilion features 4-5 authors each 3-hour time block during the 2.5 week regional exposition. It warmed my heart to see this visitor (below) reach for my book!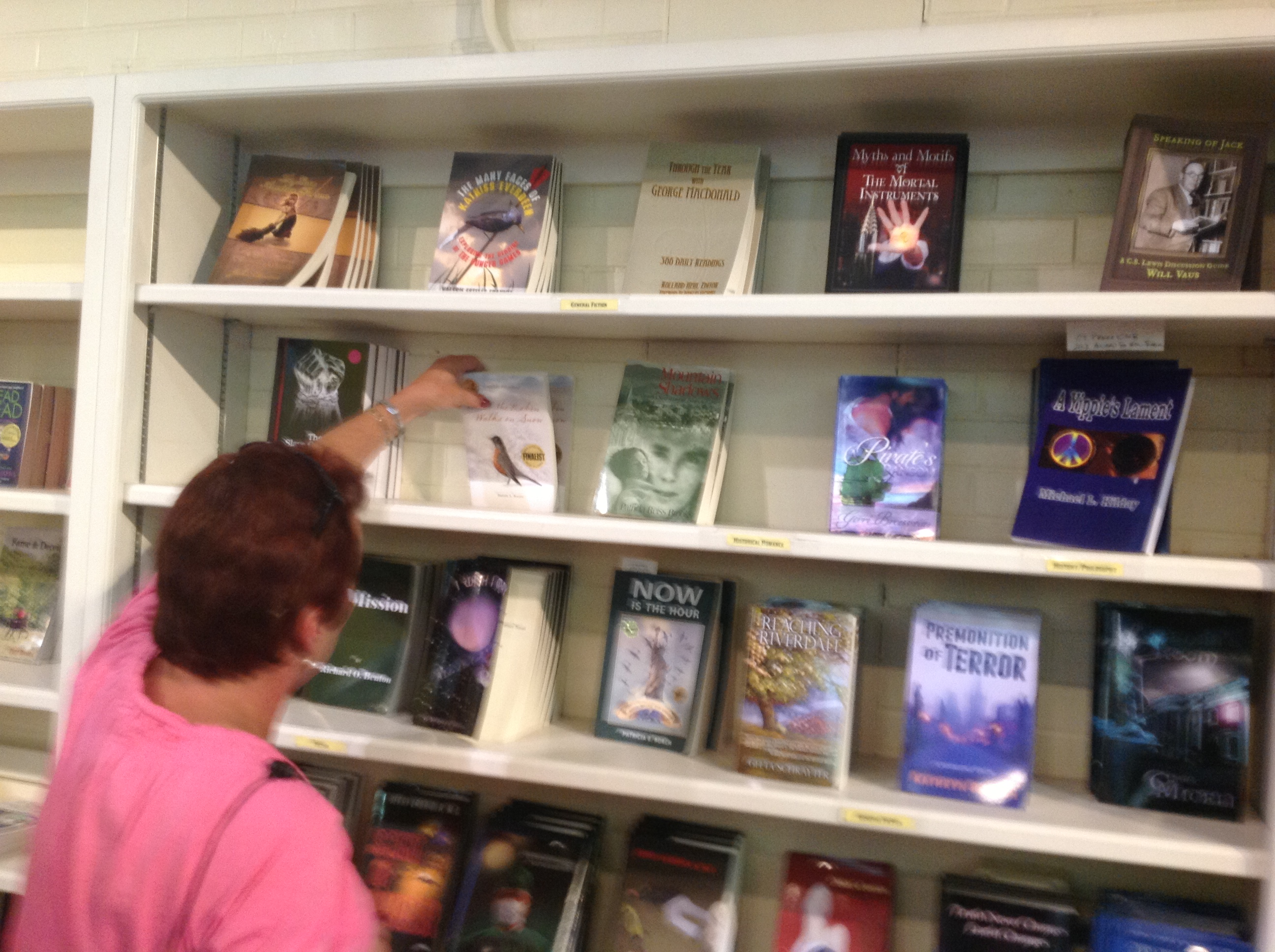 Glorious weather and record attendance greeted us on Saturday, September 28th at the BIG "E."  During the 2.5 weeks of the 2013 exposition the stats showed record attendance of 1,481,917 people, as well as the highest daily number for the exposition during the day we were there when 160,000 people descended upon the fairgrounds. Link below for the fair attendance stats.
To tell you the truth, it was a bit overwhelming during the "first shift" from 10 am – 1 pm. Quite literally, wall-to-wall fair go'ers filled the wide walkway in front of the CAPA booth for most of that 3 hours, moving slowly in mass by the five authors "on duty."  I so regret not taking a photo of the crowd, but we were all busy making our respective pitches.
Me:  "Hi." ….. (If positive eye contact…) "Can I tell you about my book?" ….
Harriet: "Like to read?"  (If yes…)  "Like mysteries?" (If yes…) "Take a look at this one."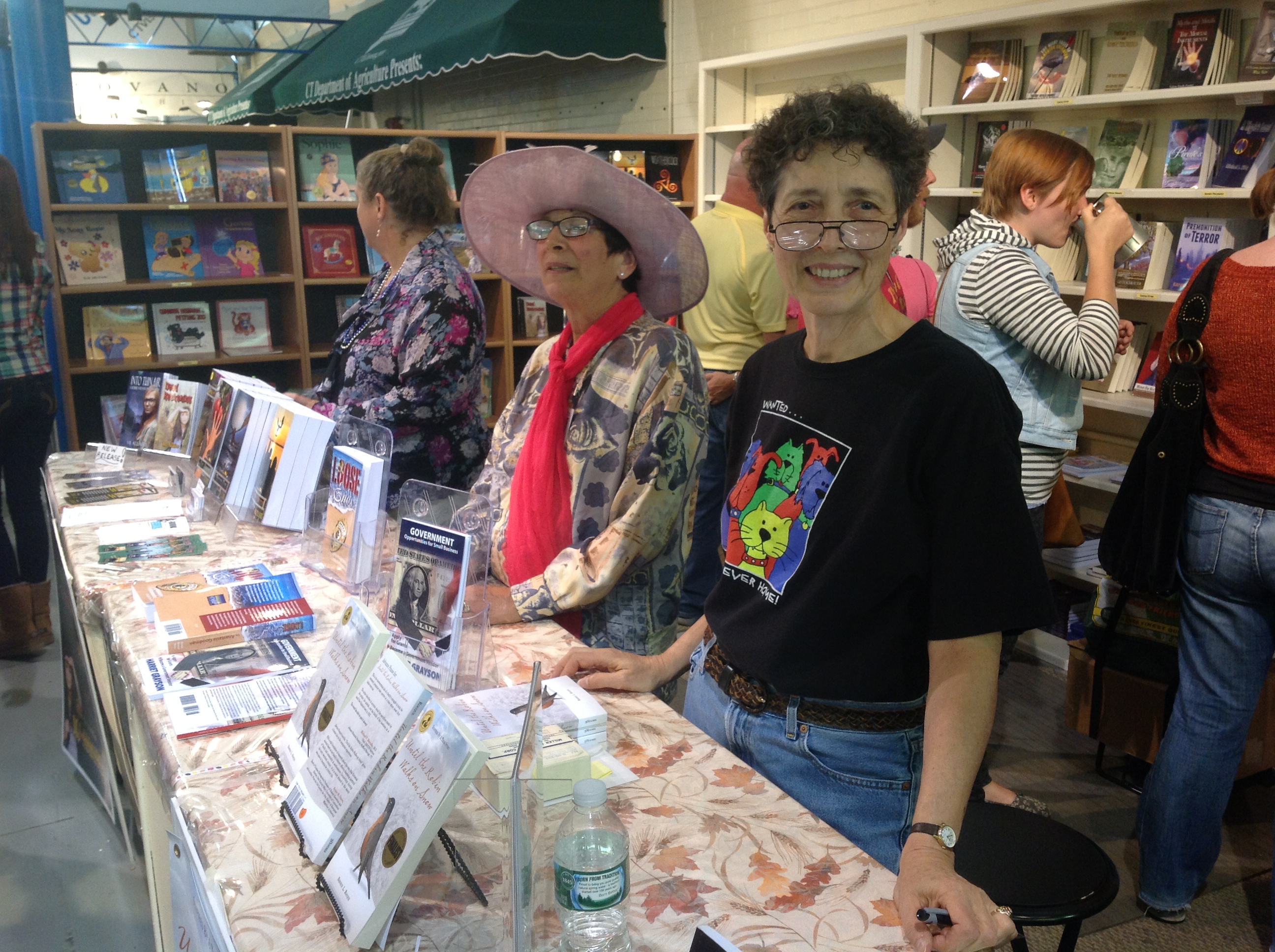 When there was a pause in the traffic, we shot a few photos of the authors and visitors to our CAPA booth.  M.J. Allaire, author, far left, writes fantasy books for young adults. Harriet Grayson, middle, and Bernice L. Rocque, right.
We met some nice folks and sold some books! When my shift was over, we headed for the Maine pavilion for a lobster roll. It was yummy!
http://www.thebige.com/fair/generalinfo/Attendance2012.asp