On December 3, 2013, the SECT Page Turners Book Club met for dinner at Old Tymes Restaurant in Norwich, CT and discussed UNTIL THE ROBIN WALKS ON SNOW.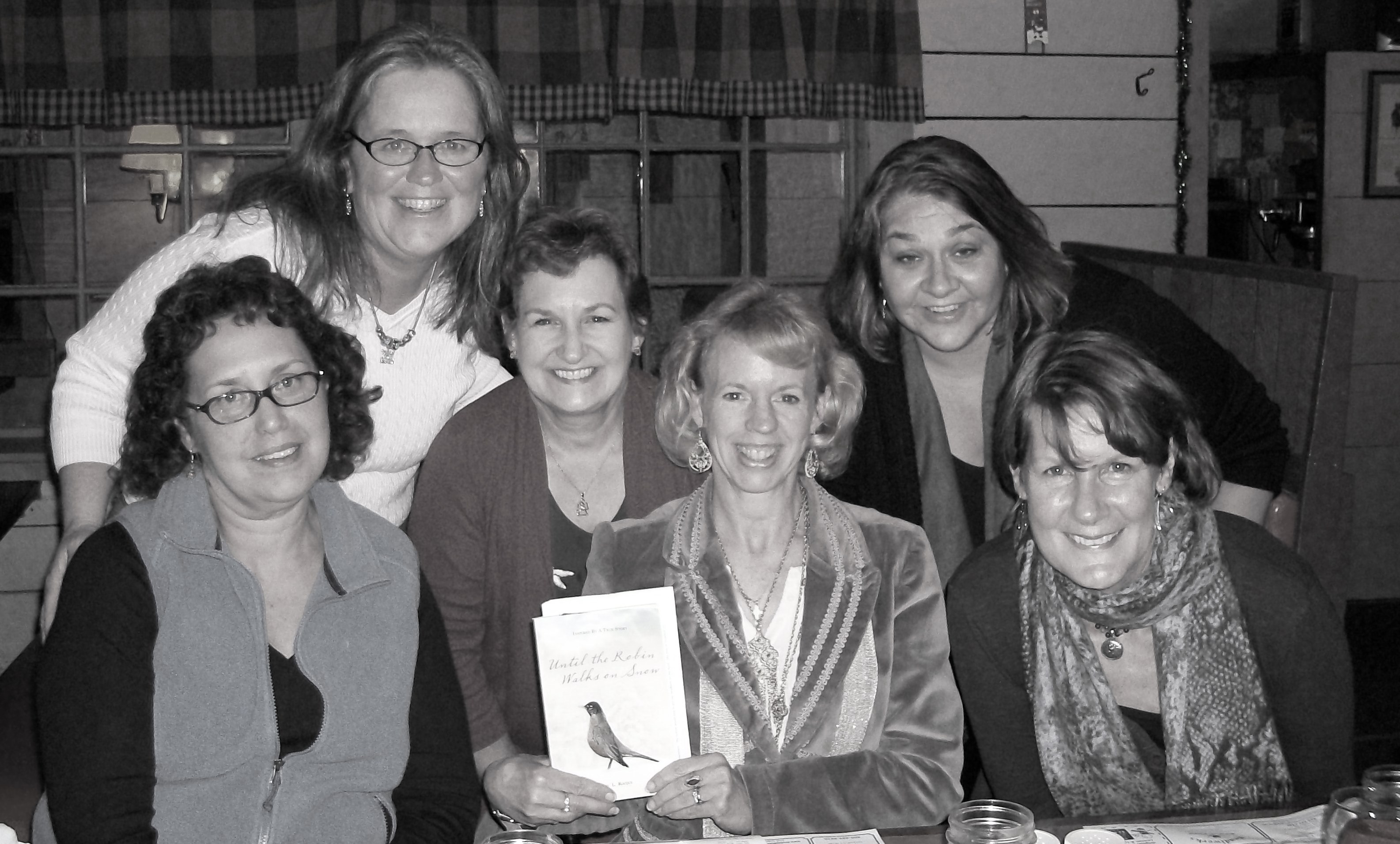 Mary Fitzgerald, the Chair of the new Book Club, shared these comments about their discussion and provided this photo of them, taken at Good Tymes. Mary is third from the left. Thank you, Mary, for emailing the photo and the comments. So appreciated.
"General consensus was that it was an interesting family history.  One member mentioned that her mother had a friend who was born early & small (about 2 lb.) and was warmed by a stove at birth.This small baby lived into her 90s!
Other members marveled at the dedication of the midwife & how important the midwife's role was in those days.
Two members spoke of how their babies were born either prematurely or with problems at birth and the NICU (Neonatal Intensive Care Unit) resources that are now available to babies that would have made things much easier for Antoni.
We all liked the historical notes included in the book.  Some of us grew up in the Norwich area and liked "placing" different areas of the story."