Happy New Year Everyone,
Last year at this time I became aware of a wonderful celebration of children's books. As a YA Librarian of another lifetime, a debut author, and newish Twitter user — I judged the flurry of activity to be a worthy endeavor. Serendipity took over; I jumped into the swift current and started to retweet!
I am very pleased to participate officially this year, as both an MCCBD Author and an MCCBD Book Reviewer.
Here are the major social media links for Multicultural Children's Book Day, officially January 27, 2015, but with lots of activity throughout the year.
The MCCBD Website
The MCCBD Facebook Page
The MCCBD Twitter Feed
THE MCCBD Official Hashtag is #ReadYourWorld
The MCCBD Project Manager, Becky@AudreyPress.com
INTRODUCTION to MULTICULTURAL CHILDREN'S BOOK DAY
Official Hashtag #READyourWORLD
Valarie Budayr from Jump Into a Book AND Mia Wenjen from Pragmatic Mom —
are at the heart of Multicultural Children's Book Day.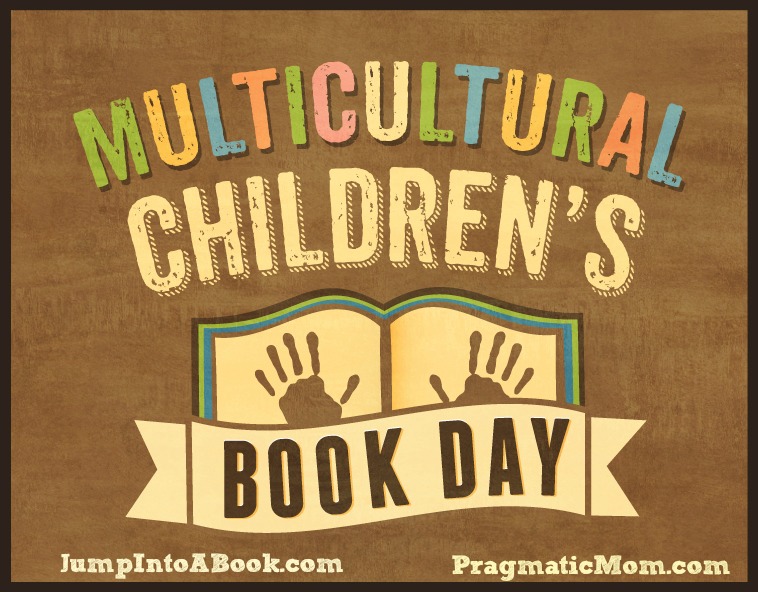 Valarie and Mia spearheaded the first Multicultural Children's Book Day (MCCBD) one year ago.
These two "can do" dynamos created a whirlwind of enthusiasm, information, and discovery — about children's books with multicultural themes, content, characters, and story lines.
Whether the featured books are newly released or have publication dates from years past, the event is about identifying and expanding awareness and access to quality books about people of color, as well as about the cultures, languages, traditions, and religions of the world.
If MULTICULTURAL CHILDREN'S BOOK DAY is new to you, here is the essence of the mission.
"The Mission is to not only raise awareness for the kid's books that celebrate diversity, but to get more of these books into classrooms and libraries."
More specifically, census data shows that 37 percent of the U.S. population consists of people of color. However, only 10 percent of children's books published have diversity content. Using Multicultural Children's Book Day, Mia and Valarie are committed to changing those statistics.
The 2nd annual MCCBD will feature three key dimensions.
FIRST, a giant blog tour —
so that readers, parents, teachers, librarians, and caregivers can explore lots of books with diversity content via book reviews, book lists, and links.
SECOND, a giant networking event —
to connect organizers, sponsors, co-hosts, bloggers, and others interested in expanding awareness of, and promotion of multicultural children's books.
THIRD, a giant virtual book drive —
to place multicultural books in locations where they are needed.
Following the book review, you will find information and links for the generous SPONSORS, CO-HOSTS, and PARTNERS of the 2015 MCCBD global event.
BOOK REVIEW – Little Boy by Max Oliver
I am pleased to review the book, Little Boy, by Max Oliver. For readers interested in a quality historical fiction read about the life of Native Americans, this book delivers exceptional content via an authentic storytelling voice.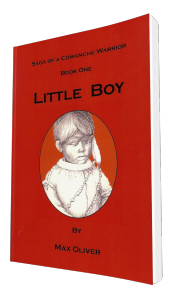 With the determination and help of his parents, a puny baby and toddler named "Little Boy" survives against the odds.
Then, through his own diligence and thoughtful reflection, Little Boy gains respect and notice by creating opportunities for himself to learn from the wisest among the Nuumu, the Comanche people.
What was it like to grow up in the Comanche nation in the 1800s — after the arrival of westward moving Europeans, but before the time of reservations?
Little Boy, the first book in a series, Saga of a Comanche Warrior, answers that question in every paragraph of every page.
This book transports the reader back to the American Southwest of this time period. I felt like I was there!
The story captured my attention, incited my curiosity, and introduced me to many things I did not know. In writing this book, Max Oliver drew upon:
— his own heritage (his grandmother was Comanche);
— other Native Americans he has known; and
— good old-fashioned research.
Much of Little Boy is not about Little Boy, per se. The setting, storyline, and characters provide important context: the environment of time and place that will shape a child who will become a warrior. We learn so many things about the Comanche nation. A people close to nature, they moved around a lot, they loved deeply, and they mastered survival tactics. They warred with tenacity, with out-thinking their opponent(s), and with ferocity — sometimes with a cruelty that is horrifying, but associated in their culture with achieving honor.
How the Comanche people trained their horses, educated their children, collaborated with their allies, strategized prior to their raids for "treasures", treated their slaves, and celebrated various rites reflect the the values and traditions  of their culture. We also see the everyday life of families: eating, sleeping, bathing, dressing, birthing, etc.
While I read this book, what kept running through my mind was that the author elected wisely to portray a spectrum of Native American behavior. We see kindness, wisdom, greatness, and self-sacrifice. We also witness gossip, bullying, physical abuse, and jockeying for favor with the most powerful.
Every reviewer has their bias and mine is a fascination with creative problem solving. There are many examples in this book that demonstrate the thinking prowess of the Comanche. My favorite was the use of a clever prop to lure a small herd of antelopes toward the hunters.
Little Boy is more suitable for older YAs (ages 15-), than younger, in my opinion. Mature teens who are interested in history and the life of Native Americans will draw much value from Little Boy. If a movie, I would rate this "PG" for its violence level, with a few scenes bordering on "R." The author probably struggled with how much violence to depict in detail, and I believe he found a good balance between remaining authentic and being mindful of his modern audiences.
If there are downsides to reading Little Boy, they would be associated to the physical format of the book. A very narrow gutter and margins, as well as typographical and other text errors mar the reading experience somewhat. However, if you are interested in this subject matter, don't let that deter you from discovering this book's excellent content and storytelling.
While I read Little Boy, I referred often to a helpful map at the front of the book. It shows the geographic area "shared", and I use that word advisedly, by numerous Native American tribes in what is now the western U.S. The story map appears to represent the space now governed by Texas, New Mexico, Arizona, Missouri, Nebraska, Wyoming, Montana, Idaho, in whole or part, and northern Mexico.
Activities and discussions that educators might include while reading this book with students are:
1. Tracking the travel of the characters; comparing historical and current maps.
2. Defining and discussing honor, social correctness, roles of men and women, etc.
3. Discussing who the Numuu (Comanche people) considered allies and who were enemies. Place this in the context of other ethnic conflict and slaughter, current and past (Eastern Europe, Africa, U.S. inner cities, to name a few).
4. Discuss the special relationship the Comanche developed with their horses. In how many situations could a horse contribute to the owner's survival?
5. How were male children prepared to become warriors?
6. In how many ways did listening help the Numuu to survive and out-maneuver their enemies?
7. What were your favorite examples of creative problem solving in this story, and why?
About the Author of Little Boy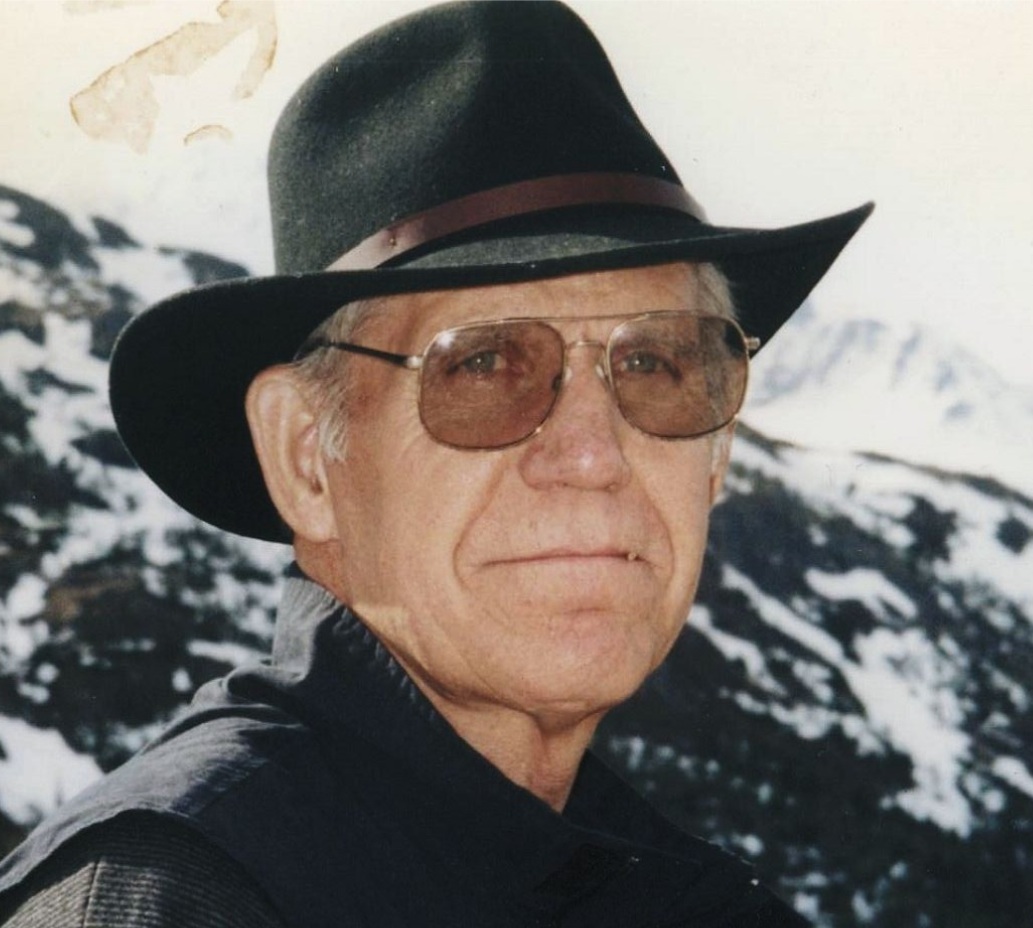 Max Oliver — author, writer, and long-time Texan — grew up in a North Texas area of the Comanche called "Eagle Flats."
Being influenced by the life and beliefs of the early Comanche tribes, Max felt compelled to research the daily habits of the Numuu (the People) and write about it.
Max has written several books.
The Saga of the Comanche Warrior series includes:
Little Boy
No More
Tomo Pui (Sky Eyes)
Red Nose
Chief Red Nose
Max has also written a multicultural children's book called Little Dancer Learns, a sweet story of a young Comanche girl who wants to learn how to dance more than anything, but first has to learn about her responsibilities.
Other titles by this author include Next Boom, about life in the American oil fields, Degree Not Required, a philosophical/spiritual book, and Cries of the Heart, poetry about life's issues and incidents.
Readers can connect with Max Oliver via:
FACEBOOK
GOOGLE+
TWITTER
MAX OLIVER BOOKS

2015 MCCBD SPONSORS
PLATINUM Sponsors
Wisdom Tales Press
Daybreak Press Global Bookshop
GOLD Sponsors
Satya House
MulticulturalKids.com
Author Stephen Hodges and the Magic Poof
SILVER Sponsors
Junior Library Guild
Capstone Publishing
Lee and Low Books
The Omnibus Publishing
BRONZE Sponsors
Double Dutch Dolls
Bliss Group Books
Author Richa Jha
Rainbow Books
Author Felicia Capers
Chronicle Books
Muslim Writers Publishing
East West Discovery Press

2015 MCCBD CO-HOSTS
Africa to America
All Done Monkey
The Educators' Spin on It
Growing Book by Book
InCultural Parent
Kid World Citizen
Mama Smiles
Multicultural Kid Blogs
Sprout's Bookshelf

2015 Virtual Book Drive
First Book, a partner in the 2015 MCCBD celebration, will orchestrate a Virtual Book Drive during the week of the event — to help get diversity books into the hands of kids who most need it!
Through their channels, First Book will facilitate the donation and distribution of multicultural children's books. The Virtual Book Drive is LIVE. Click here for more information.
CHILDREN'S BOOK COUNCIL
MCCBD collaborates all year round with the Children's Book Council (CBC) to highlight wonderful diversity books and authors. CBC deserves special thanks for all they do in the effort to identify and promote multicultural books.

ABOUT the BOOK REVIEWER
Bernice L. Rocque is a writer, educator, family historian, and avid gardener. She grew up in Norwich, Connecticut in the surroundings described in UNTIL the ROBIN WALKS on SNOW, a novella based on an event from her family history. (Family and friends are determined to save a 1.5-pound newborn born to her immigrant grandparents in 1922.)
Ms. Rocque has authored numerous business articles associated with her work in libraries, training and development, and project management. Articles she has written about her family have appeared in the Norwich Bulletin, Good Old Days, and Family Chronicle.